Daewoo Shipbuilding & Marine Engineering wins VLCC quartet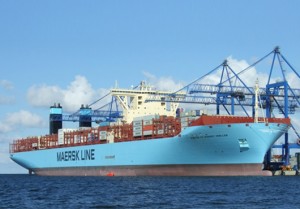 DSME (Daewoo Shipbuilding & Marine Engineering) announced on July 14 that it won four new 318,000 dwt very large crude carriers (VLCCs) from Maran Tankers Management, a subsidiary of Angelicoussis Group.
With dimensions of 336m in length and 600m in width each, the newbuildings are next-generation eco-friendly ships which meet the International Maritime Organization's (IMO's) environmental regulations. They will also have the latest technologies of Daewoo, such as high-efficiency engines and advanced fuel-saving technologies.
In addition, the specification of the four vessels (Hull Nos. 5449/50/51/52) is the same as that of three VLCCs awarded last April.
Angelicoussis Group has continuingly placed new orders whenever Daewoo is in a desperate situation. In 2016 when Daewoo announced an additional self-help plan, Angelicoussis Group ordered two LNG carriers, two VLCCs and one LNG-FSRU from the Korean shipbuilding heavy weight.
This year also, the group placed new orders at Daewoo for seven VLCCs including the latest deal.
Angelicoussis Group is a traditional customer of Daewoo, having ordered a total of 96 vessels since 1994. Currently, its 17 newbuildings are under construction at Daewoo
Please follow and like us: