Stud Link Anchor Chain Gr2 Gr3:
1. Size from 12.5mm to 200mm ,we also can produce according to your requirement .
2.Material: alloy steel, generally including CM390, SM490, CM690, or aoording to your requirement
3.Grade :U1,U2&U3
4.Surface treatment: self color, black painted, zinc galvanized, hot dip galvanized or according to customer's requirement.
5.The tension beak load conforms to National Standard.
6. Studless anchor chains. Specification: 12.5-200mm, mainly adapt to vessels, fish net tenesmus,
mine, municipal engineer, new established garden decoration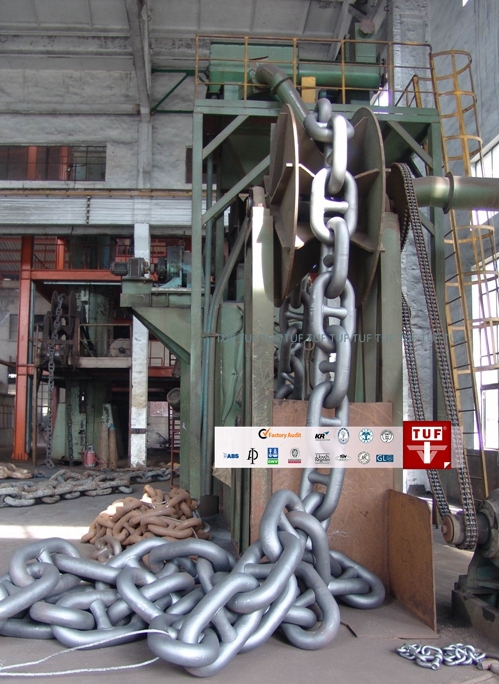 ABS(America), LR(Britain), BV(France), GL(Germany), NK(Japan), KR(Korea), DNV(Norway), RINA(Italy),CCS(China).