Impact of Large Vessels to Container Supply Chains
The impact of big vessels on global and regional container supply chains dominated discussion on the opening day of the 18th TOC Container Supply Chain Asia Conference and Exhibition, at the Marina Bay Sands Hotel, Singapore.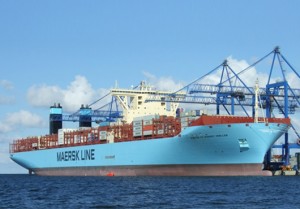 In a keynote speech Mr Tan Chong Meng, Group Chief Executive Officer of PSA International, outlined the principal trends affecting container logistics on a global level. Bigger vessel sizes such as the giant container ships now coming into service, and the move to create more effective carrier alliances are driving massive investments in container terminal design, construction and technology.
He characterised this situation as
Please follow and like us: