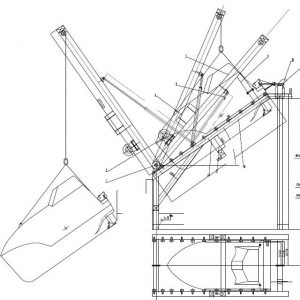 Davit/crane for launching freefall free fall lifeboat
TUF Davits are produced with reliable steel and motors in accordance with SOLAS and IACS requirements.
Special attention was given to the safety principle for Davit system. This means to design the equipment as far as possible to avoid great danger or hazard situations during installation,operation and maintenance.
The max capacity is up to 220KN.
Major parts of Davit: boom, boat lifting cable, lowering remote cable, slewing remote cable, foundation, slewing device, hydraulic station, hydraulic transmission device and accumulator, etc
Approvals: SOLAS, EC MED, LR,BV,CRS,RINA,ABS,DNV GL,NKK,RMRS,PRS,CCS,KR,IR Class.
Please follow and like us: