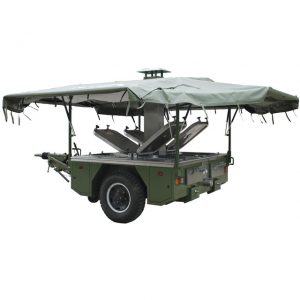 Military army field mobile kitchen trailer MKT
TUF army mkt is built to endure tough weather and conditions.

It can prepare meal for 150people in one hours and 250people within two hours under various environment with various Cuisine plans available.
There are two types available, 150people and 250people.

Main Operating Performance
(1) Cooking methods: boiling, toasting, frying and etc.
(2) Efficiency: four cooks can prepare 250 person-share dishes in two hours and 150 person-share in one hour;
(3) Fuel: diesel/natural gas;
(4) Temperature: -30℃~45℃,
(5) Wind speed limit: 60KM/hour (Class 7)
(6) Weather: sunny days, rainy days and snowy days.
Please email to admin@tufinc.com for more details and prices.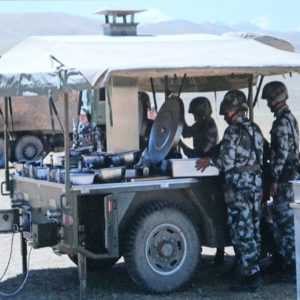 Please follow and like us: