PP-3V-ELECTRIC FIXED WING VERTICAL TAKEOFF AND LANDING UAV
Our PP-3V maybe the the world's most efficient electric vertical take-off and landing UAV for professional use.
Its flight platform adopts a four-rotor wing plus aerodynamic aerodynamic layout. The structure is simple, the camera body is firm and lightweight, and it can take off and land vertically. It is maneuverable and flexible, adapts to various complex conditions of take-off and landing, and can quickly assemble and execute aerial photography tasks in a short period of time. It can be equipped with a digital camera system to obtain high-resolution remote sensing images, providing first-hand remote sensing data for emergency surveying and mapping. At the same time, it can also be equipped with high-definition video capture devices and wireless digital image transmission systems to provide fast and comprehensive real-time video capture of emergency situations and large-scale accident scenes.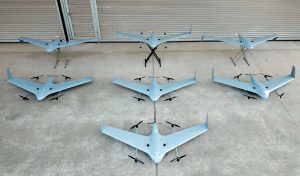 Parameters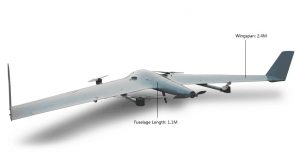 Max takeoff weight:7.5kg Payload:0.8kg
Cruising speed: 70km/h
Flight speed: 70-120km/h
Endurance time: 1.5h
The max altitude ceiling: 5000m
Max wind resistance: Class 7
Weather conditions: sunny / light rain / snow / fog
Power: electric
Working environment temperature: -20~60 degrees C
Working humidity: 10%~95%
System characteristics
1、The overall use of four-wing plus wing-type pneumatic layout, the structure is simple. The body is made of Kevlar and carbon fiber mixed material, which maintains the strength and rigidity of the carbon fiber body, and maintains the impact resistance and toughness of the Kevlar material to protect the safety of the task load. Wing adopts quick-swappable structure, which is safe and reliable, and easy to disassemble and install.
2、The PP-3V aircraft adopts a high lift-to-drag ratio design and a smooth appearance, which reduces the resistance to level flight and reduces the power consumption of the plane flight. It significantly increases the life time, and the limit flight time can exceed two hours.
3、Flight control with semi-autonomous flight mode. Reduced requirements for flight controllers. The aircraft also has automatic intelligent mode of taking off and landing.
4、The aircraft uses a special power battery pack, safe and reliable charge and discharge, and high safety performance under impact load.
TRIPLE REDUNDANCY DESIGN
The redundancy design, system running three sets of Calman filter algorithm at the same time. Three sets of algorithms independent operation, data backup between each other, through data cross comparison, to further determine the consistency and accuracy of data. The system can rapidly switch the system and greatly improve the reliability of the aircraft.
INTELLIGENT VISION POSITIONING MODULE (*optional)
Unique binocular depth map and visual inertial odometer
(Visual–Inertial Odometry) ,It can realize automatic takeoff, landing and obstacle avoidance in the case of no GPS signal between buildings, which reduces the requirements of the system to the operating environment, and has good concealment and high reliability.
RTK PRECISE POSITIONING (Optional)
The real-time dynamic difference technique and the carrier phase dynamic real-time difference method can obtain centimeter level positioning accuracy in real time. With a strong electromagnetic interference ability, flight reliability greatly improved.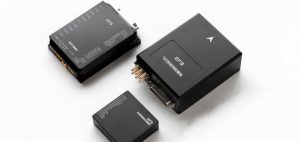 GROUND STATION SOFTWARE
The ground station software of EF3 can realize the powerful functions of autopilot online adjustment, flight mission planning and so on. It has friendly user-friendly interface, convenient operation and high ease of use.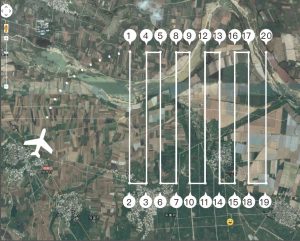 HIGH DEFINITION IMAGE DATA LINK
TRANSMISSION INTEGRATED MACHINE
ET30/50 is a low delay over the horizon, one HD image transmission machine, the highest 1080p/60 HD image, image transmission distance can reach 50km, 45ms ultra low system delay, support image link, control link, differential GPS correction link, the S-BUS link, a combination of flexible expansion. Small size, light weight, simple and easy to use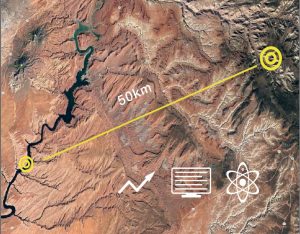 G30 OPTICAL POD (optional)
G30 Optical pod have twin gyro platform equipped with 1080P 30HD camera, visible light and precise infrared thermal imager CNN integrated intelligent visual tracking algorithm can realize target recognition, high tracking accuracy, can overcome the temporary occlusion eye illusion, have high stability tracking capability. Equipped with visible light camera, with 30 times optical zoom ability, breakthrough visual constraints, as if in person. Adopting advanced driving control algorithm and mechanical shock absorption technology, the stability precision is increased by 0.02 times and the magnification is 30 times, the picture is still clear and stable,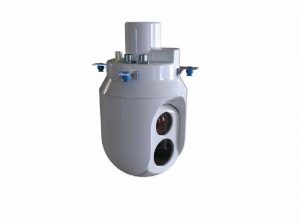 G20T-30X35 three-axis double light pod (optional)
Basic parameters
Weight: 630g
Size: D=110mm,H=160mm
Power consumption: usually≤15.6W,Max≤36W
Pod
Type: Three axis mechanical stability
Dynamic positioning accuracy:≤30M
Visible light camera
Sensor: Sony Starlight CMOS Sensor
Image format: FHD,1080p@30
IR camera
Pixels : 640×512
Pixel size: 14μm
Type: Uncooled focal plane
FOV: HFOV 14.7°× DFOV 23.2°
Lens focal length: 35mm
Tracking module
Minimum tracking target:10×10 pixel
Minimum tracking contrast : 0.05
Built-in storage: 16G
Power and power consumption: 12-26V 6W
Size:108x85x24mm
Weight:152g
Others: support Picture in picture (PIP) and with OSD function.
Interface
Video output: SDI-OUT
Control interface: CAN、S-BUS、RS232
Tracking module: SDI-IN 、AV-IN、HDMI-OUT、SDI-OUT、USB
Power:18-26V
Operating conditions:
Work temperature: -20℃~55℃
Storage temperature: -20 ℃ ~60 ℃
Please follow and like us: