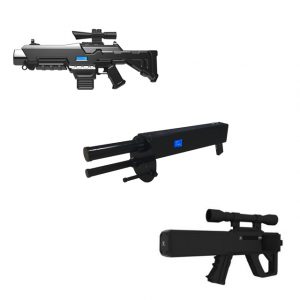 Portable Anti Counter UAV Drone Signal Detector Signal Control Jammer Rifle Gun 2.4GHZ GPS,GALILEO,GLONASS
Our anti-drone gun could disable drone signals (including GPS, GALILEO and GLONASS positioning) from as far as 2 kilometers (1.2 miles) away. It could force the vehicle to land or return to its starting point. With our product you can not only disable threats from a safe distance, but also potentially locate their pilots.
Our product maybe the lightest machine at market – only about 3.2 KG. No technical training is required, your security staff could be used to using is in a short time.
Please follow and like us: